German Unimog S404 Sagged Wheel set
(for ICM/ Ak interactive 1/35 kit)
DEF Model DW35157
Total : 7 Resin Parts & Wheel mask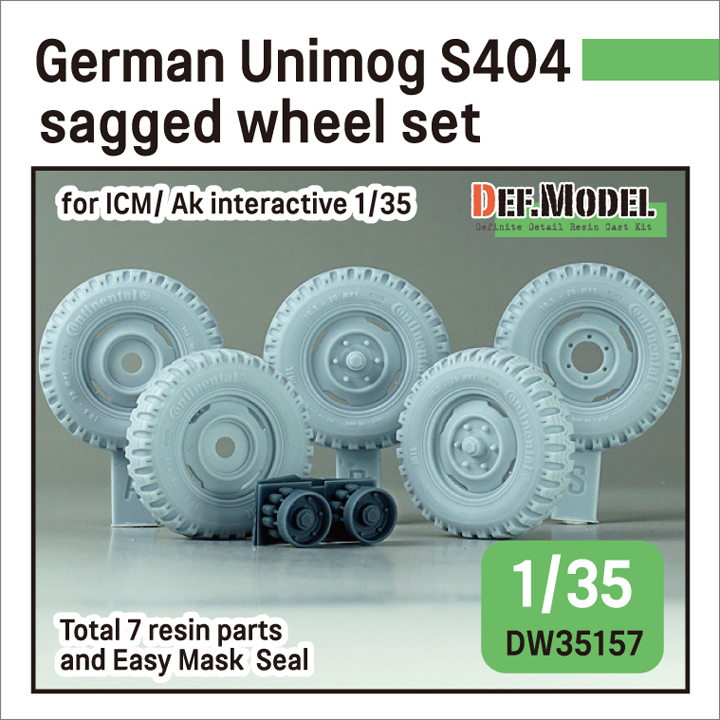 German Unimog S404 Sagged wheel set - for ICM/ AK interactive Unimog S404 kit
Correct tires tread pattern, Fine detail "Continental MIL 10.5-20 MPT tire"
The ring step for the front wheel is supplied as a separate part as shown.
It consists of 2 front wheels, 2 rear wheels, 2 front ring step parts and a spare wheel.
Includes total 7 resin parts and Easy mask seal.