US M1025 HMMWV Basic R/T II Sagged wheel set
(for Academy, Italeri, Tamiya 1/35)
DEF Model DW35150
Total : 5 Resin Parts & Wheel mask
Price : $16.00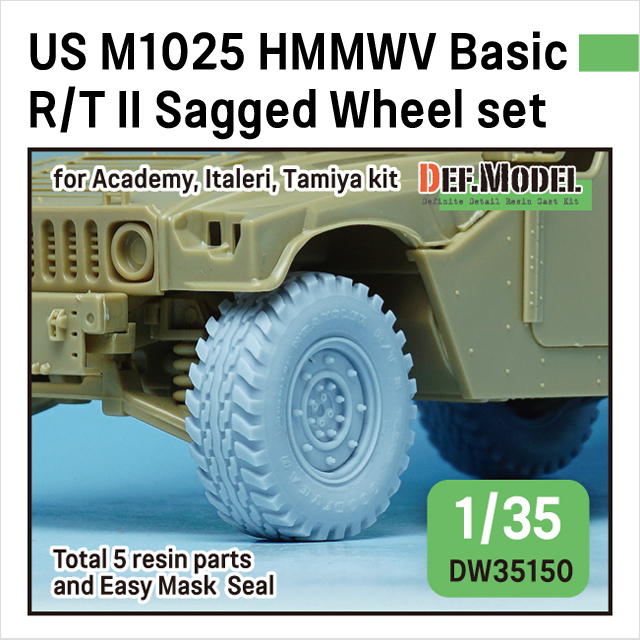 US M1025 HMMWV Basic R/T II Sagged wheel set - for Academy, Italeri, Tamiya 1/35 kit
It fits the Tamiya kit best, and requires some modifications like below photo to apply to the Italeri and Academy.
This HMMWV wheel set is the Wrangler RT/II 36" wheel that has been used by the US military since the 80's.
It is a product that replaces our old DW35004A.
Newly made with more accuracy and precision.
It consists of 2 front wheels, 2 rear wheels and a spare.
Includes total 5 resin parts and Easy mask seal.