WW2 German Sd.kfz 222/223 Sagged wheel set(3) - Normal
(for Tamiya 1/35)
DEF Model DW30072
Total : 5 Resin Parts, 1 P.E plate & Wheel mask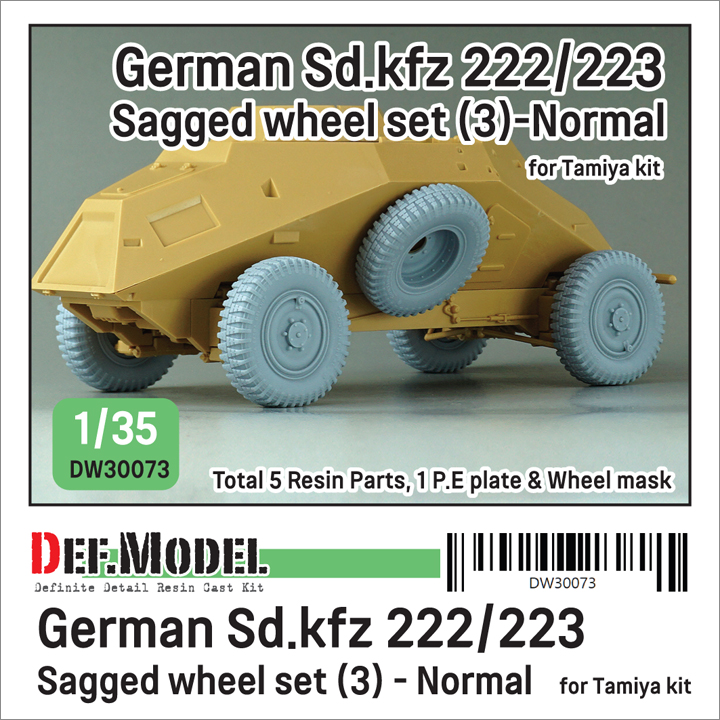 German Sd.kfz 222/223 Sagged wheel set(3) - Normal - for 1/35 Tamiya kit
These wheels are designed to fit the Tamiya kit.
It reproduces the exact size and shape of Continental 210-18 Extra gelande tires.
Naturally self-weight deformed tire shape..
Consists of all 4 types of sagged wheels and 1 spare tire
Includes total 5 resin parts, 1 P.E plate and Easy mask seal.