Hyundai Porter II steel wheel set
(for 1/24 Academy kit)
DEF Model DW24003
Total : 4 Resin Parts & Window mask seal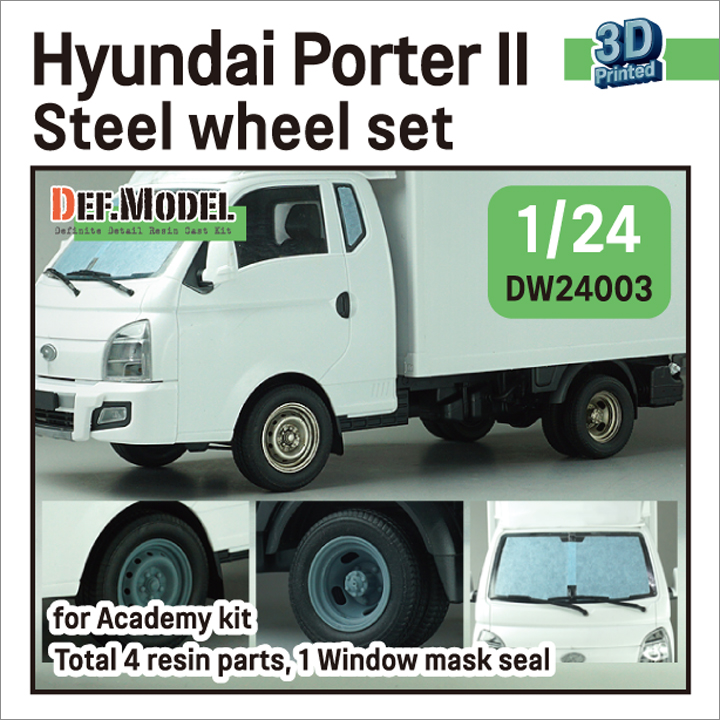 Hyundai Porter II steel wheel set - for 1/24 Academy kit
Full 3D printed parts.
The tip of the part is very delicate, so it must be handled with care.
It consists of 2 front wheels, 2 rear wheels (Rear wheel reproduces only the outer wheel).
Includes a masking seal that can reproduce the edge tinting of the front window.
Includes total 4 resin parts and Window mask seal.